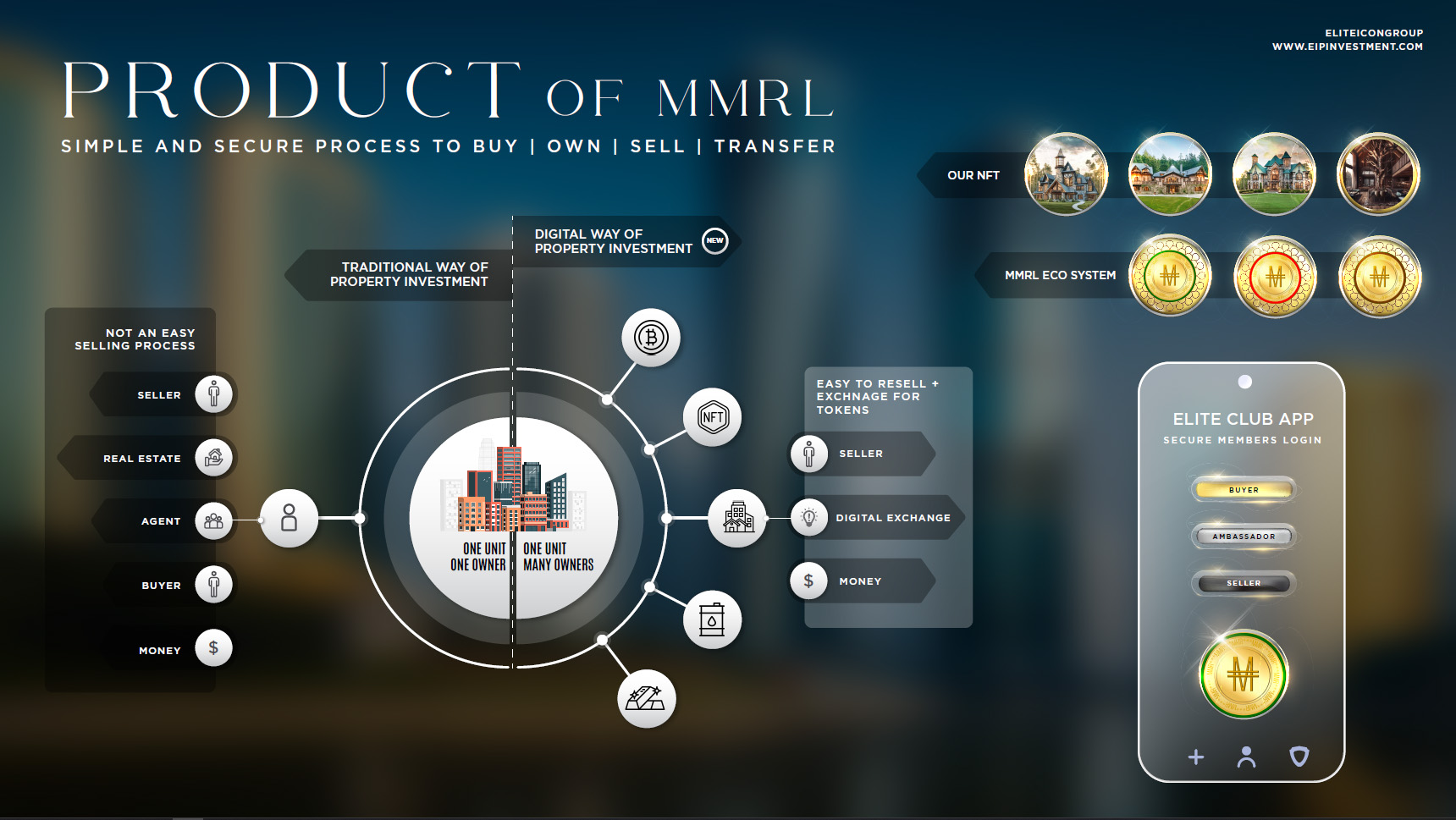 BLOCKCHAIN

BLOCKCHAIN IS A DIGITAL LEDGER THAT RECORDS TRANSACTIONS IN A SECURE AND TRANSPARENT WAY. IT IS ESSENTIALLY A DISTRIBUTED DATABASE THAT IS MAINTAINED BY A NETWORK OF COMPUTERS RATHER THAN A SINGLE ENTITY. EACH BLOCK IN THE CHAIN CONTAINS A NUMBER OF TRANSACTIONS, AND ONCE A BLOCK IS ADDED TO THE CHAIN, IT CANNOT BE ALTERED OR DELETED. THIS MAKES THE SYSTEM EXTREMELY SECURE AND RESISTANT TO TAMPERING, AS CHANGING ONE BLOCK WOULD REQUIRE CHANGING ALL SUBSEQUENT BLOCKS IN THE CHAIN
TOKEN

A TOKEN IS A DIGITAL OR PHYSICAL REPRESENTATION OF SOMETHING WITH VALUE, SUCH AS A CURRENCY OR A UNIT OF ACCESS TO A SERVICE OR PRODUCT
NFT

NFT STANDS FOR NON-FUNGIBLE TOKEN. IT'S A DIGITAL ASSET THAT REPRESENTS OWNERSHIP OF A UNIQUE ITEM OR PIECE OF CONTENT, SUCH AS ART, MUSIC, VIDEOS, OR EVEN TWEETS. NFTS ARE STORED ON A BLOCKCHAIN, WHICH MAKES THEM SECURE AND TAMPER-PROOF. THINK OF AN NFT AS A DIGITAL CERTIFICATE OF AUTHENTICITY THAT PROVES YOU OWN A ONE-OF-A-KIND DIGITAL ASSET. NFTS HAVE GAINED POPULARITY IN THE ART WORLD AND ARE OFTEN SOLD FOR SIGNIFICANT AMOUNTS OF MONEY.
USE OF MMRL TOKENS & NFT

FIRST TO BE USED ON THE MMR MARKETPLACE TO PAY FOR THE LISTED DIGITAL ASSETS & FOR GAS PAYMENTS AT THE NEXT STAGES OF THE PROJECT.
SECOND TO BE USED AS STABLE TOKEN

THERE ARE PLANS TO TRANSFORM IT TO COIN AT LATER STAGES.

- OWNED BY ELITE

- OWNED BY OTHER OWNERS
ELITE ICON GROUP EDA - ELITE DIGITAL AMBASSADORS

CAN BE ANYONE FROM ANYWHERE AS LOND AS PERFORMANCES ARE ARCHIEVING
EARNINGS & PROFIT OF ELITE ICON GROUP

ELITE ICON GROUP WILL EARN FROM MARKETPLACE BUY & SELL DEALS AND FROM OWN LOYALTY TOKEN VALUE GROW
HOTEL INVESTMENTS OF ELITE ICON GROUP BY MMRL

STRICTLY ACCORDING TO DEVELOPED CRITERIA - BASED ON REVENUE SHARE. THAT ALLOWS TO EXCLUDE RISKS OF LOSSES & OPERATIONAL INVOLVEMENTS
MMRL TOKENS EMISSION

MMRL TOKENS EMISSION IS RELATED TO RECEIVED ASSETS FOR SALE
NFT LISTING ON MMRL

NFT LISTING ON MMRL

ALL NFT: VERIFIED & NOT VERIFIED (AVATAR OWNER) CAN BE ACCEPTED ON MMR.

HOWEVER, ELITE ICON GROUP RESERVES THE RIGHT TO ACCEPT OR REJECT NFT DEPENDING ON VARIOUS CIRCUMSTANCES
ELITE ICON GROUP CUSTOM MADE NFT BACKED BY LAND OR HOTEL ASSETS

ALL EXIT STRATEGIES ARE CARRIED OUT STRICTLY IN ACCORDANCE WITH THE AGREEMENTS MADE

BOOKING FEES OR DEPOSITS ARE NOT REFUNDABLE IN CASE OF NON PERFORMANCE OF INVESTORS FROM ONE SIDE & LAND OR HOTEL OWNERS FROM THE OTHER SIDE
Disclaimer

This document provides information about MMRL Project and MMRL, MMRSC, MMRST Tokens to which it provides investment management services, and is solely for the attention of institutional, professional, qualified or sophisticated investors and distributors. It is not to be distributed to the general public, private customers or retail investors in any jurisdiction whatsoever nor to "US Persons". It is not intended for citizens or residents of the United States of America or to any «U.S. Person», as this term is defined in SEC Regulation S under the U.S. Securities Act of 1933 and in the prospectus of the Fund. Any such investor should be, in the United Kingdom a "Professional" investor as defined by the United Kingdom's Financial Conduct Authority and to persons falling within the Financial Services and Markets Act 2000 (Promotion of Collective Investment Schemes) (Exemptions) Order 2001. This document is therefore exempt from the general restrictions in Section 21 of the Financial Services and Markets Act 2000. Moreover, any such investor should be, in the European Union, a "Professional" investor as defined in Directive 2014/65/EU dated 15 May 2014 on markets in financial instruments ("MIFID") or as the case may be in each local regulations and, as far as the offering in Switzerland is concerned, a "Qualified Investor" within the meaning of the provisions of the Swiss Collective Investment Schemes Act of 23 June 2006 (CISA) and the Swiss Collective Investment Schemes Act of 22 November 2006 (CISO). In no event may this material be distributed in the United Kingdom or the European Union to non "Professional" investors as defined in the MIFID or in each local regulation, or in Switzerland to investors who do not comply with the definition of "qualified investors" as defined in the applicable legislation and regulation.

This document has been provided to the recipient solely for his or her information and does not constitute an offer or invitation. Any investment in MMRL will be solely on the basis of the relevant Information Memorandum and limited partnership agreement. The information contained herein is subject to amendment and should not be relied upon. All opinions, projections, forecasts and statements relating to performance of MMRL are EIGs' own assessment and interpretation of information available to it as at the date stated. No representation is made or assurance given that such opinions, etc. are correct or that fund objectives will be achieved.

All funds managed by EIG are unregulated collective investment schemes, and investments in such funds should only be made by persons with professional experience of participating in such funds. Prospective investors must rely on their own examination of the legal, taxation, financial and other consequences of an investment in any such fund, including the merits and risks. You should consult your professional advisors concerning the acquisition, holding or disposal of commitments in such funds. The value of investments may fall as well as rise and you may not get back any of your capital invested. Past performance should not be viewed as a guide to future performance.

In accordance with the investment concept, the competent MMRL Project management regularly identifies investment opportunities and invests based on its own assessment, the conceptual investment criteria and under considering of the recommendations of its investment committee, which creates a blind pool investment character.

Certain statements contained in this document may constitute forward-looking statements or speak for future events or plans. Such forward-looking statements or information involve known and unknown risks and uncertainties, which may cause actual events to differ materially. No reliance should be placed on any such forward-looking statements or information. The Company intends their best to explain the details in professional, accessible, transparent and fair way.

This document should not be distributed, published or reproduced, in whole or in part, nor should its contents be disclosed by recipients to any other person.